Review Of SportsBetting Sportsbook – Political Odds
When it comes to a review of SportsBetting Sportsbook's political odds, you will find out all you need to know before placing your political bets. The site has been around since 2012 and has been able to maintain a trustworthy and reliable track record. They offer tons of odds for you to be able to bet on including a bunch of political odds.
On this page, you will find out information about SportsBetting and how to navigate their site in order for you to be able to bet on politics. You will find out about how to withdraw and deposit money into your SportsBetting account and also find out about some of the promotions that they offer. There will also be a rundown of some of the possible betting options that SportsBetting has to offer from a political odds standpoint.
Deposit Options At SportsBetting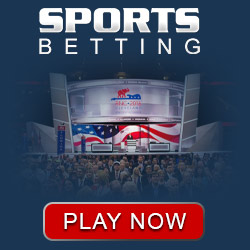 When getting ready to deposit funds into your SportsBetting account, you will see that you have tons of different options of doing so that range from online cryptocurrencies to credit and debit cards and other online banking methods. While each has its own benefit and drawback, deposit options at SportsBetting aren't scarce.
Cryptocurrency
Since you are using an online sportsbook, you can use different forms of cryptocurrency to deposit funds into your account. You can use Bitcoin, Ethereum, Litecoin, Ripple and BitcoinCash. Each form of cryptocurrency that is accepted requires a $20 minimum deposit. All you do is transfer the funds from your cryptocurrency wallet and you are good to go.
Credit and Debit Cards
Like all major companies, SportsBetting accepts all major credit and debit card companies like MasterCard, Visa, Discover and American Express. When using a credit or debit card to insert funds it is simple, just insert your card information correctly how it is asked and you are good to go. They require you to make a minimum deposit of $50 when using a card.
eCheck
You also have the option of using a cashier's check to send funds and deposit them as well. When doing so, you need to send a check through any next-day courier like FedEx, UPS or DHL. Once you order the check just send the routing number to the SportsBetting customer service and the funds will be in your account. Here you are required to insert $1,500 as a minimum deposit.
ecoPayz, Person2Person, Skrill
There are other online banking options that you are able to use as well. ecoPayz, Skrill and Person2Person are all online banking methods that allow you to send money from one bank account to another. If you are using ecoPayz or Skrill there is a $10 minimum deposit required. If you are using Person2Person there is a $100 minimum deposit required.
Wire Transfer and Money Order
If you are planning to use a wire transfer or money order, it is simple as well. When using a wire transfer you just input the routing number to where you are sending the money and it will go to your account. If you are depositing through a money order, you just make sure the money is going to the right place which is your account and SportsBetting will take care of the rest. For a wire transfer, there is a $1,000 minimum required and for a money order, there is a $300 minimum.
Best Politics Betting Bonuses At SportsBetting
SportsBetting has some of the best promotions to offer to new users when signing up. They offer a 100% bonus to new users who use any cryptocurrency to make their first deposit. Depending on how much you insert they will match it to 100%. Just use the promo code 100CRYPTO when signing up.
For those not using cryptocurrency, they offer a 50% bonus where they will match your initial deposit up to $1,000. You can take advantage of this bonus when you are using any form of payment other than cryptocurrency. As soon as you enter the promo code SB1000, the promotion will be credited to your account and the best politics betting bonuses at SportsBetting will be used.
Withdrawal Options At SportsBetting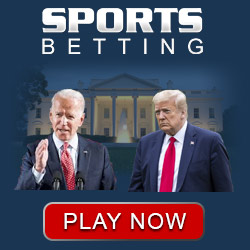 When withdrawing funds from your account, you will not be able to have your winnings go straight back to your bank account. You will have to set up another method for withdrawing. Certain laws restrict companies from refunding credit cards but there are still many withdrawal options at SportsBetting.
Cryptocurrency
If you used any form of cryptocurrency, you can have your money sent back to you directly on your cryptocurrency wallet. Just enter the information of the cryptocurrency wallet and your winnings will go directly there. In order to cash out with cryptocurrency, it must be a $20 minimum cash out.
Person2Person, Skrill
If you used one of the third party online banking companies, your winnings will be deposited right back to your account and from there you can have it go to your bank account. If you used Person2Person there is a $50 minimum cash out and if you used Skrill there is a $25 minimum payout required.
Wire Transfer, Check
You can also use either wire transfer or a check to and get your funds sent back to you like that. If you use a wire transfer just make sure that your information is correct before sending requesting it. If you would like a check, there is a $50.00 payout fee for payouts under $1,500. Both forms require you to cash out $500 or more.
Wager Types Available At SportsBetting
The great thing about political betting is the number of wager types available at SportsBetting. They offer a wide variety of political bets to choose from. Before making your bet, it is always a good idea to understand the bet that you are making before doing so.
Political Money Line Bets
A money line bet is plain and simple, here you are choosing just who is going to be the flat out winner of the election. Whichever candidate you believe is going to win is the one you should place your bet on. Here you do not have to focus on other factors of the odds like spreads or over/unders. You are just focusing on who has the better odds to win and that's it. For example, back in 2016, there might have been odds listed for Hilary Clinton that favored her at -130 while the odds for Donald Trump were listed at +120. This would mean that Clinton is the favorite to win according to online sportsbooks.
Political Futures Bets
Making a futures bet on politics is also pretty straight forward and simple to understand. Here you are betting on what you think is going to happen before it happens. The payouts for a political futures bet are also somewhat larger as futures odds are usually further. For example, you can bet on who would be the democratic and republican nominees or even who is going to win the presidential election.
Political Prop Bets
A prop bet on politics could range from something that has to do everything with politics to something that has no factor is who will win a political race. These bets are meant to keep you entertained throughout the election. An example of this would be betting on how many times an action or a word is said during a debate.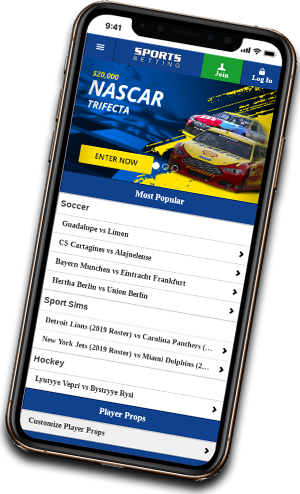 SportsBetting Mobile App
SportsBetting is available on all mobile platforms like a smartphone or tablet. They do not currently offer any mobile applications but there are ways to access SportsBetting through your phone or tablet. You can simply just go through your smartphone's web browser and access the sportsbook from there. There should be no setbacks as it is reliable and easy to use from your smart device.
SportsBetting Live Betting
Live betting on SportsBetting is a great way to keep you involved in what is going on in the election. If it looks like your previous bet is headed south, you can experience live betting to help recoup some of your losses. There aren't a handful of live betting options when talking about politics. An example of live betting on politics would be betting on the debate and betting on how long one candidate will speak for or how many times they will reference something.
SportsBetting Political Betting